Pastor Robert Christmas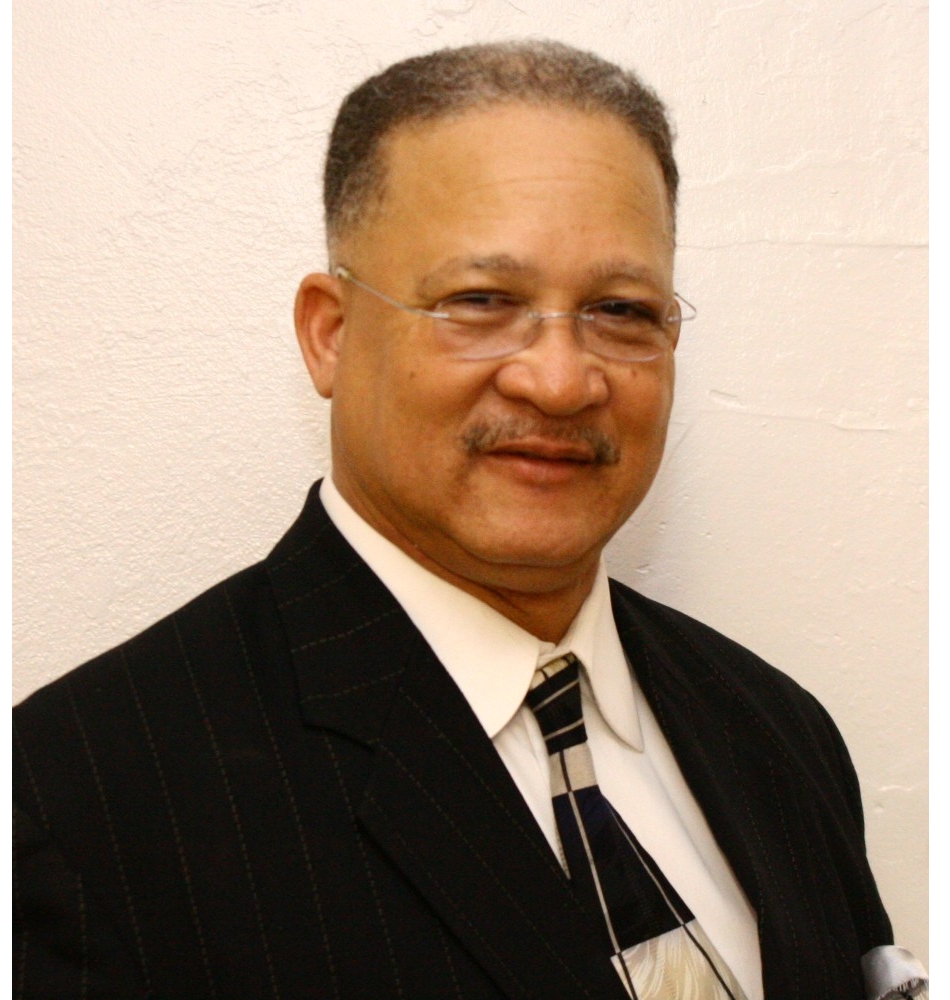 Robert Alphonsus Christmas was born December 17, 1948, in Charlottesville, Virginia to Cora Louise and James Edward Christmas, Sr. He was the sixth of nine siblings, five girls and four boys. He was raised in Louisa County, Virginia.
As a child, Robert attended the Ferncliff Elementary School in Louisa County. He completed his education at the Archie G. Richardson High School in Louisa, where he graduated.
In 1968, he joined in Holy Matrimony to Alice Lavern Thurston and out of this union came three children (Lisa, Wanda, and Sheree), five grandchildren (Nicole, Tiara, Elijah, Isaiah, and Imani) and one great-grandchild (Sophia).
Later, to improve his income, he took apprenticeship classes at a printing company located in Crozet, Virginia, and became a Commercial Draftsman and a Printing Press Operator of which he worked for 20 years. He retired from Acme Visible Records in 1992 and went to work part-time for the Louisa County School Board. Other occupations that he served included Licenses Armed Security Guard, Industrial Plant Mechanic, Truck Driver, Construction work building bridges and manholes, and many more.
In 1984, he joined the Evergreen Bible Way Church under the leadership of Elder Joseph Grooms. Later, he was baptized in the name of our Lord Jesus Christ and was filled with the Holy Ghost. At Evergreen, he sang on the choir, was a faithful deacon, and served as the church treasurer for many years. He also organized the children's choir and named them the "Starlights."
Later, the Lord called him into the preaching ministry. He preached as an evangelist for the next 12 years along with his family's support. They sung wherever he preached as "The Christmas Singers." He was ordained in White Plains, New York, under the leadership of Presiding Bishop Smallwood Williams.
In 1985, God called Minister Christmas into the Pastoral Ministry. With his family working with him, he founded the First Bible Way Mission with just eight members. After the death of his pastor, Elder Joseph Grooms, Pastor Robert Christmas organized the J.W. Grooms Memorial Choir, which still sings on various occasions. He also helped organized the J.W. Grooms Fellowship Service, in which nine churches assemble annually to celebrate the past ministry of their belated pastor and to give scholarships to graduates/students that are furthering their education.
In 1987, after the home going of Bishop Bernard Battle, Pastor Robert Christmas combined two small church congregations - "The First Bible Way Mission" and "The Louisa Bible Way Church." Later, he renamed the church "First Bible Way Church of Christ."
Pastor Christmas continued his bible education by taking various theological courses at Washington Bible College and Virginia Union University.
Pastor Christmas has been a gospel preacher for over 40 years. He has been a shepherd of God's flock for over 30 years. He has led many souls to Christ and through his ministry, people have been saved, filled with the Holy Ghost, healed, and delivered. He has worked in jail ministries, hospital ministries, and health care ministries. He is indeed a gospel preacher, a church organizer, and a family leader. He is an anointed preacher and teacher of the gospel of Jesus Christ.
Having a conversation with Pastor Christmas about his journey, he would be most likely to quote Acts 26:22, "Having obtained help of God, I continued unto this day, witnessing both to small and great, saying none other things than those things which the prophets and Moses did say should come."